Renting an industrial property: How to rent a workshop space – The 8 most important steps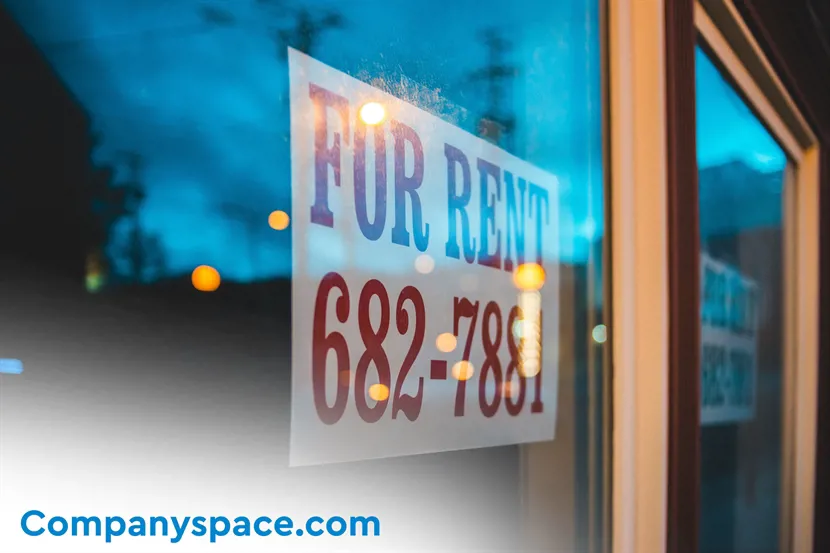 When you're looking to rent an industrial property, it's crucial to follow a structured process so that you can find the best possible space as quickly as possible – and avoid wasting your time and energy. We have developed this guide for you so you can find the right place without unnecessary expenditure of time and effort.
If you, on the other hand, wish to lease out a workshop, you can read our guide: Workshop Rental: Rent Out Your Workshop in 10 Simple Steps.
Step 1: Define your needs and desires for your new workshop
The first step is to clarify what requirements your new workshop needs to meet. Ask yourself the following questions:
What type of workshop do you need? Do you need an auto workshop, a carpenter's workshop, or something else? 
How crucial is the workshop's location for your business? Do you want to be close to the center, in a busy commercial area, or in a more peaceful part of the city? 
How large of a space do you need? 
Should the workshop have parking facilities for employees and customers? 
How long of a rental period are you envisioning? 
What's your rental budget? Remember to account for additional expenses such as utilities and any shared costs. 
Does the workshop need specific facilities or technical equipment? 
Are there any particular requirements or permits you need due to your business activities?
Step 2: Search for an industrial property for rent 
Once you have determined your requirements for your new workshop, you can start looking for the right workshop to rent. There are several ways to find workshops for lease:
Online platforms: Use websites like Companyspace.com, which provides an overview of available commercial spaces, including workshops, in your area. Use filters to narrow down your search by location, size, and price, so you find the most relevant options. Companyspace.com has a wide selection of workshops for rent with various uses. For example, see industrial property for rent in Europe, industrial property for rent in Denmark, industrial property for rent in Sweden, industrial property for rent in Norway, industrial property for rent in the Netherlands, and industrial property for rent in Germany. 
Local ads: Keep an eye on ads in local newspapers and bulletin boards in the area where you want your workshop space. There might be suitable rental options that fit your plans.
Step 3: Visit and assess relevant workshops 
Now it's time to visit landlords that have workshops meeting your criteria. It's a good idea to have a checklist with your most important requirements, so you can systematically gather data about each space you visit.
During the visit, you should also assess if the landlord is someone you feel you can collaborate with – because if you rent the landlord's space, you'll be dealing with each other a lot in the future.
Step 4: Negotiate the lease contract 
Once you've found the ideal workshop, it's time to negotiate the lease contract. This is a crucial part of the process where you ensure that your interests as a tenant are protected. Ensure that all agreements and conditions are clearly described in the contract to avoid misunderstandings. It's recommended to have a legal expert review the lease contract.
Step 5: Pay the deposit and sign the contract 
After successful negotiations, you'll need to pay the agreed deposit and sign the lease contract. The contract entails a significant legal commitment, so make sure both you and your advisor are satisfied with the terms before signing.
Step 6: Relocation and setup of your workshop 
After renting the workshop, you can start preparing for the move and setting it up. Develop a comprehensive moving plan and remember to inform relevant authorities about your address change. You can learn more about relocating to your new workshop via this guide: Moving guide: Checklist for relocating a workshop.
Before moving in, it's essential to optimize the layout and space utilization in your workshop. You can read more about how to do this in the following guide: Workshop Setup: Optimize your industrial property with these steps.
Step 7: Start your work in the new workshop 
Finally, the day has come when you can begin your work in the new workshop! Celebrate this milestone and welcome employees and customers with a smile.
Step 8: Build a close collaboration with the landlord 
It's essential to establish a close collaboration with the landlord as this can significantly impact your growth opportunities. A positive relationship can create a win-win situation where both you, as a tenant, and the landlord benefit from the partnership.
Frequently asked questions