Rent out your office in 10 simple steps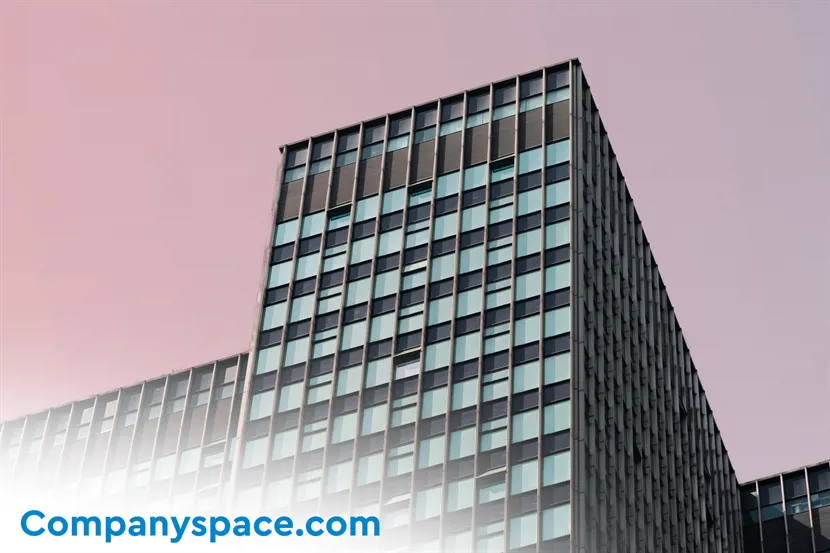 If you are a property company, private landlord, or business looking to rent out your vacant office rentals or office leaseholds, it's important to work in a very structured manner and consider a range of factors. You want to avoid finding yourself in a situation where you cannot rent out your office spaces, leaseholds, or vacant offices, and therefore lose a lot of money on rent.
If you are instead looking for an office to rent, you can follow this guide: How to rent an office space – The 8 most important steps.
1: Start the office leasing process quickly
As soon as your existing tenant terminates their lease, you as the landlord typically have a minimum of 3 months to find a new tenant. However, this can vary from contract to contract. Therefore, the first thing you should do is check your lease agreement to ensure you know how much time you have before you stop receiving rent for your office rentals.
Leasing office spaces doesn't necessarily happen quickly. When you receive a termination, you should therefore act by listing your office for rent as quickly as possible. However, it's also important that you don't rush and rent your office rentals to the first potential tenant that comes along. You should familiarize yourself with the market so you know what type of tenant to look for and what price you can expect for your offices for rent. The goal is to find a tenant who can rent your spaces for many years.
Many commercial landlords wait too long to start the leasing process. This ends up costing them a lot of money because they end up with vacant offices for which they don't receive monthly rent. Offices are leased out every day, so with the right approach, it becomes easy and quick to rent your office leasehold.
2: Describe your office leasehold
Describe your office for rent. What is the size of the lease office, what should the rent be, what is the condition, how much should you get for the deposit, etc. Make the description positive. If, for example, you have a small office, portray it positively. Many smaller businesses are specifically looking for small spaces that they know they can fully utilize with their work and equipment.
It's also important to describe what uses your office for rent may have. May it also be used for meetings, such as conferences, seminars, workshops, etc.? Also consider what services and facilities you can offer. Are there meeting facilities, conference rooms, a cafeteria, parking, or anything else that might be interesting for tenants? If you can offer something that businesses can't find elsewhere, it's an advantage.
It's equally important to go through the office leasehold and make sure it looks inviting and appealing. Remember, tenants prefer to rent an office space that is well-maintained and inviting. You should also be aware of what is standard in the market so you don't price yourself incorrectly. On Companyspace.com, you can always see what similar office spaces for rent cost. See for example office space in Denmark, office space in Sweden, office space in Norway, office space in the Netherlands and office space in Germany.
3: Identify your target group of tenants
Once you have analyzed and described your office leasehold and its advantages, you can begin to think about which type of businesses best suit the spaces.
As a landlord, you make your money through long-term rentals. It's very costly to have tenants for a short time. The better you are at creating a profile of your ideal tenant, the greater the chance that you find the right tenant who stays and pays steady rent for many years.
The prerequisite for making a lot of money as a landlord is that you have a tenant for many years. This means that you must find the perfect tenant, a business that both fits the spaces and is successful. The ideal tenant should provide you with a steady rent that simply flows in without any problems for at least 5 years—preferably much longer.
4: Create a sales presentation for your office rental
Now you're ready to create a sales presentation for your office for rent. The purpose of the sales presentation is to provide an overview of the rental, geared towards the type of tenants you want to attract. The presentation should include data about the area, location, type, price, annual costs, and other conditions. Ideally, the presentation also includes a detailed description of the rental and photos.
5: Consider using a commercial broker
Most real estate companies and private landlords manage the leasing of their office rentals themselves, as the leasing process is straightforward and simple. However, there's an option to use a commercial broker specialized in leasing office spaces.
The commercial broker can help you with:
Creating a sales presentation and valuation
Finding potential tenants
Drafting a lease agreement
Handling all communication with the tenant and advising on the optimal tenant
Ensuring that the office rental is leased out
It might be beneficial to use a commercial broker, as they might have a broader network and therefore can find more potential tenants. They also manage all communication with the tenants and show the office rental. Typically, a commercial broker charges a fee of 10-25 percent of the first year's rent.
6: Market your offices for rent
You're now ready to start marketing your office spaces. Here's the suggested process:
Advertise your available offices for rent on Companyspace.com
It's essential to create a compelling ad that describes your office rentals and your contact details clearly. Remember to take quality photos of your office for rent so that tenants can see what they are renting. Then post your ad directly on Companyspace.com, Europe's largest portal and search engine for available office rentals. Almost all companies looking for new spaces use Companyspace.com. By advertising on Companyspace.com, you expose your office spaces to a large segment of companies seeking spaces at any given time.
Contact businesses directly looking for office spaces for rent
You can also reach out directly to companies looking for new office spaces. Many of these companies list their requirements on Companyspace.com. You can search for potential tenants directly and approach those looking for spaces similar to yours, inviting them for a viewing.
Use your network to find an office tenant
Many companies find their new spaces through networks and personal contacts. If you know someone looking for new spaces, reach out to them about your available office spaces. Maybe you can strike a deal.
Use social media
Social media is an excellent way to reach many potential tenants at once. Create an ad on Facebook or other social platforms, increasing the visibility of your office for rent.
7: Show your office spaces for rent
As interested tenants start pouring in, ensure that every time you show your office spaces, you have a mental list of questions to determine if the viewing tenants are a good match for your spaces. Allow the tenants time to look around and ask questions. Also, be open to negotiating the price and considering the potential tenants' preferences for layout, terms, etc.
8: Check out the tenant
Once you've identified a tenant you'd like to rent your office to, it's crucial to vet them. Most importantly, investigate their financial status. You can easily pull their financial reports from public databases. You might also want to check the tenant's relationship with its customers, for example, via Trustpilot. Trust your gut feeling as it can be costly to rent spaces to the wrong tenant.
9: Sign the lease contract
Once you've vetted the tenant and are confident everything is in order, it's time to sign the lease contract. Ensure you have the lease contract reviewed by an attorney to make sure it's legally sound. The lease should include details about the rent, deposit, binding period, use-cases, expected costs, maintenance, and subletting. It's a definite no-go to download a contract template from the internet. Always involve a legal expert in the lease agreement process.
10: Maintain contact with the tenant
Even after signing a lease contract, it doesn't mean you should ignore your office spaces. You should still monitor how they're maintained, check for any damages, and ensure the tenant treats your property fairly and adequately. It's also essential to maintain good communication with your tenant to ensure their continued satisfaction, leading to a long-term rental relationship and ensuring a steady rental income for you.
Frequently asked questions