Renting out a coworking space - The most important steps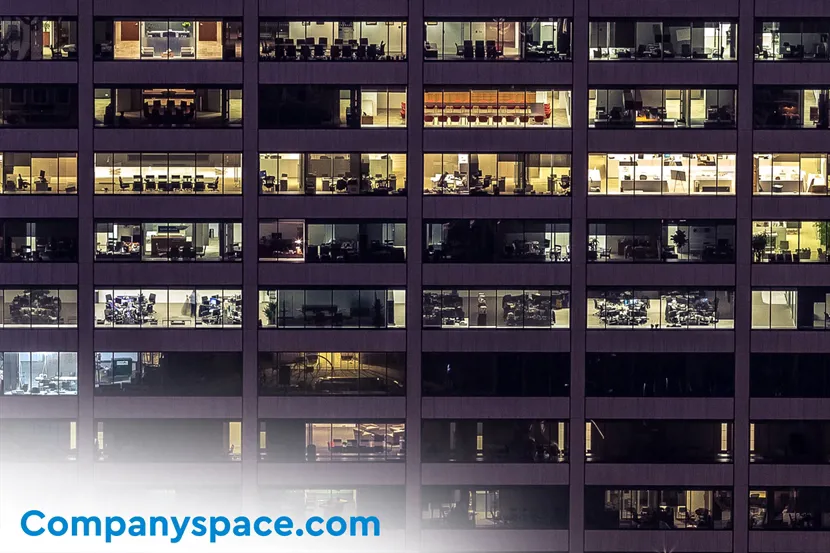 If you want to rent out available spaces in your coworking space, it is important to work focused on the rental process and consider a number of factors. You do not want to be left with empty desks and unused facilities, thus losing rental income and having to pay the entire rent yourself.
If you do not want to rent out, but are looking for a space in a coworking space, you can follow this guide: How to find a coworking space - the most important steps.
1: Start the rental process quickly
As soon as a participant in the coworking space gives up their office space, you should start renting the available space as quickly as possible. This ensures a stable income and maintains a dynamic atmosphere in the community. Many underestimate the time it takes to find the right tenant, so start early, but also make sure to find the right match for the community. This creates better working relationships and a more harmonious environment.
2: Describe the coworking space to your future tenant
Make it clear what the potential tenant gets for their rent. Is it a space in an open office landscape or a private office that is being rented out? What facilities are included in the rental - internet, communal lunch, kitchen, printer, meeting rooms, address service, or other? 
Highlight the unique benefits of your coworking space, which can be anything from networking events, to the location of the coworking space or special facilities.
Many are looking for a coworking space to network and collaborate, so also describe the culture of the coworking space, the industries that are already represented, and the opportunities for professional growth.
Remember, it's not just the office space itself, but also the surrounding environment, collaboration opportunities, and the general atmosphere of the coworking space that make the tenant choose you over another coworking space. Review the coworking space and make sure everything looks inviting. A clean, organized, and inspiring atmosphere can be an important draw when the tenant makes their decision.
Just like with traditional renting, you should research the market to ensure that your pricing is competitive. On Companyspace.com you can see what other coworking spaces around the country are charging for rent – see for example coworking space for rent in Europe, coworking space for rent in Denmark, coworking space for rent in Sweden, coworking space for rent in Norway, coworking space for rent in the Netherlands, or coworking space for rent in Germany.
3: Identify your target group for the workspace
Once you have described the facilities and benefits of the coworking space, the next step is to define what type of freelancer or company would suit your coworking space.
As a landlord, your goal is to have stable, long-term tenants. Short-term rental relationships can be a burden, both financially and in terms of the community's dynamics. By defining the perfect participant for your coworking space, you increase the chances of securing a stable tenant who will contribute positively to the community for many years to come.
In summary: Try to find a tenant who fits well into the environment and can see a long-term value in being a part of your coworking environment.
4: Create a presentation of your shared office
The next step is to create a detailed presentation of your coworking space. The purpose of the presentation is to give potential tenants a thorough understanding of what they can expect. The presentation should contain information about facilities, location, price, as well as the culture and values of the community. It would also be beneficial to include pictures that show the environment, the building, the surroundings, the rental space itself, and the available facilities.
5: Consider using a commercial broker
While most owners of coworking spaces handle the rental of their spaces themselves, it might also be an option to use a commercial broker, especially if you have many available spaces or a large office rental you need to lease out.
A commercial broker can assist you with:
Creating an inviting presentation of your space
Matching you with interested tenants
Negotiating and drafting rental contracts
Handling all communication with potential tenants
Ensuring that the spaces in your coworking space are rented out
There can be several advantages to using a commercial broker. First and foremost, you save time on contact with tenants and showing the rental property. A good commercial broker is proactive and has a discussion with all potential tenants who are interested in your rental. In return, the broker charges for their work – typically in the form of a combination of ongoing marketing costs and a broker fee equivalent to 1-3 months' rent.
6: Market your coworking space
Now is the time to present your coworking space to all potential tenants in the market. The following steps can assist you in the process: 
Advertise your coworking space on Companyspace.com
Write an inviting advertisement that clearly and vividly describes your coworking space and its facilities, and the benefits of renting a place with you. Ensure that the ad has some good pictures, so potential tenants get a clear impression of what you offer. You should then post your ad directly here on Companyspace.com, which is Europe's largest portal and search engine for available commercial properties. Companyspace.com is used by almost all companies that are hunting for new premises. By advertising your coworking space on Companyspace.com, you are, in other words, exposing your office spaces to a large portion of the companies that are currently looking for office in a coworking environment.
Directly contact companies looking for coworking spaces
Find companies that are looking for coworking spaces on online platforms and invite them for a viewing of your coworking space. You can search directly for tenants and directly contact the companies that are looking for coworking spaces in your area, inviting them for a viewing.
Utilize your network
Many find their workplace through personal contacts. So spread the word in your network and see who might be seeking new facilities.
Use social media
Post your coworking space on Facebook and other platforms to reach a wider audience. Join relevant groups for coworking spaces where you can showcase your facilities to potential tenants. Companyspace.com has created and operates a number of free local rental groups on Facebook that you can join for free. Here, by posting your premises, you can expose them for free to many thousands of tenants.
7: Showcase your coworking space
When interested parties start to get in touch, make sure to give them a thorough tour of the premises. Listen to their needs and considerations, so you can match them as well as possible with your offer.
8: Check the potential tenants
Before approving a tenant for your coworking space, it's a good idea to check the person's background. This includes their financial circumstances, any reviews online, for example on Trustpilot - and ultimately your own gut feeling. If you are in doubt, it's probably not the right tenant.
9: Sign a lease contract
Ensure to have a detailed contract that outlines all terms and conditions of the rental. Have the contract reviewed by a legal expert to make sure that all relevant aspects are covered.
10: Maintain a good relationship with the tenant
Once your new tenant has moved in, it's important to maintain a good relationship. Regularly check in with the tenant to ensure everything is as it should be, and that the tenant is satisfied. Good communication can ensure that the tenant stays in the community for a longer period. You will see each other every day - so any potential disagreements regarding the tenancy should be addressed as early as possible before they develop into a problem.
Frequently asked questions