Checklist for relocating a retail space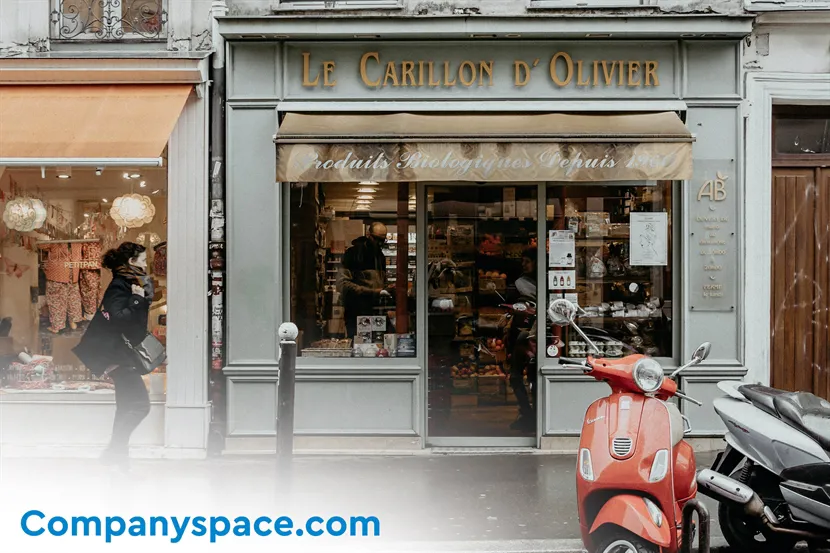 Relocating your store to a new shop location can be an exciting but also challenging process. There are many things to consider ensuring a smooth transition. In this blog post, we will guide you through the essential steps to make your store's move as seamless as possible.
1: Find the right new location with a shop for rent
The first step is, of course, finding the right location for your new shop. You can find all available shops for rent on Companyspace.com, including shop for rent in Europe, shop for rent in Denmark, shop for rent in Sweden, shop for rent in Norway, shop for rent in the Netherlands, and shop for rent in Germany. You can read more about the search process here: How to rent a shop – The 8 most important steps.
2: Inform your key stakeholders about the move to another shop location
It's essential to inform all your stakeholders about your relocation. This includes your customers, suppliers, and service providers. Update your business address on your website, social media, and other channels. Ensure you notify your suppliers well in advance to guarantee a smooth supply of new goods and ensure the goods aren't delivered to the wrong address.
3: Begin preparations early 
Start by packing non-essential items and materials that you don't need in daily operations. Clearly label each box and specify where it should be placed in the new store. Also, create an inventory list to keep track of everything you've packed.
4: Hire a professional moving company for retail spaces 
An experienced moving company is invaluable concerning your store's relocation. Choose a company with expertise in commercial moves and ensure you communicate your specific needs clearly. Together with the moving company, you can plan and coordinate the entire moving process. Check the moving company's reviews on Trustpilot and ask for customer references from the moving company before agreeing to work with them.
5: Handling fragile and valuable items 
When packing your fragile and valuable items, exercise extra caution. Use appropriate packaging and consider hiring professional packing services to ensure these items are adequately protected during transportation. You might also think about additional insurance coverage for added peace of mind.
6: Plan the store layout 
Create a detailed plan for how you intend to set up your new store. It can be challenging to decide on the layout of a new store. Therefore, we have created a design guide specifically for retail spaces where you can learn about what to be aware of and how to proceed.
Once you know how you want to set up your new store, label the various moving boxes describing where in the store the respective boxes, furniture, and equipment should be placed. This will make the unpacking and setup quicker and more efficient.
You can gather more inspiration for the layout from this guide we developed: Guide to rental shop design - Create the perfect atmosphere.
7: Manage the infrastructure and supply for your retail space 
Coordinate with your IT team to ensure that technical equipment, including cash registers and various data, is in place for the move. Also, ensure that all utilities, such as electricity, water, and internet, are ready for use in the new store before the move. This way, you'll be able to get your new store up and running as quickly as possible, thus minimizing days without revenue.
8: Countdown to your shop moving day 
As the moving day approaches, focus on finalizing the last preparations in the old shop location. Go through your inventory, clean up, and settle any financial obligations. Also, double-check all details and coordinate the logistics of the moving day with your moving company and team.
9: Structure of the moving day for your shop
On the actual moving day, it's crucial to guide your moving team very clearly. Provide guidance and direction as needed, ensuring everyone understands their roles and responsibilities. Be prepared for potential challenges and remain flexible in case of changes to the plan.
10: Unpacking and setting up in your new retail space 
The moment you arrive at the new shop location, start unpacking. Prioritize essential areas like cash registers, customer service desks, and storage areas to get your store up and running quickly.
11: Share your success 
After a successful move, it's essential to share the news with your customers. Update your online platforms with pictures of the new store and invite customers to visit. Consider hosting a reopening event or offering special promotions to celebrate the new chapter.
Frequently asked questions