Guide to rental shop design - Create the perfect atmosphere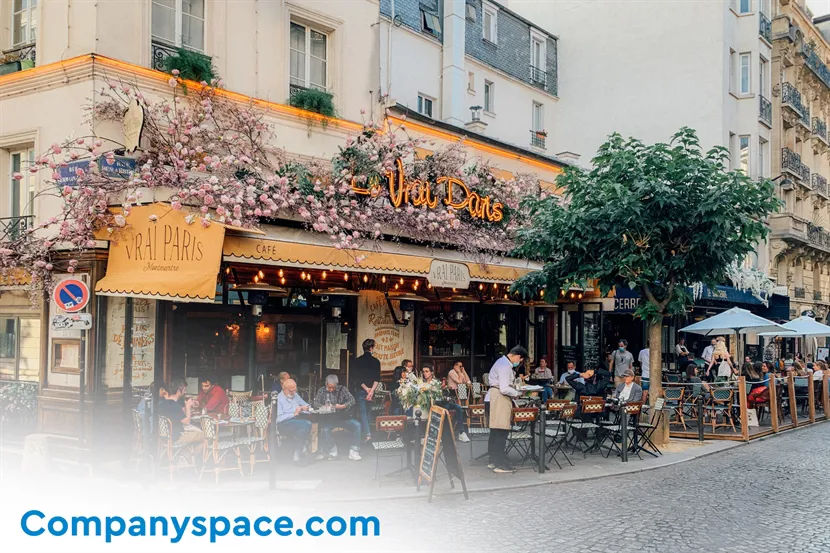 Finding the right retail space is just the first step on your journey as a store owner. The design of your store plays a crucial role in attracting customers, providing a pleasant shopping experience, and increasing sales. Properly designing your store requires more than just selecting one of the available shops for rent on the market. Below, we describe several areas to pay attention to when designing your store.
If you are still looking for a suitable retail space, you can use our guide: How to rent a shop – The 8 most important steps in combination with Companyspace.com, where you can see shop for rent in Europe, shop for rent in Denmark, shop for rent in Sweden, shop for rent in Norway, shop for rent in the Netherlands, and shop for rent in Germany. 
1: Understand your target audience 
Before you start designing your shop location, it's crucial to understand your target audience. Conduct a thorough analysis of the demographics and preferences of your potential customers. Use this knowledge to define the atmosphere and style of your retail space. It should perfectly align with both your customer segment and your business and brand.
2: Create a welcoming entrance for your retail space
First impressions are, as you know, essential. Make sure to create a welcoming entrance with a noticeable sign that clearly displays your brand name and logo. Consider using a window display to showcase your most attractive products and arouse curiosity among passersby.
3: Design streamlined walkways 
It should be easy for customers to navigate through the retail space. Therefore, create an efficient store layout that accounts for customer flow and movement patterns. Ensure the store design guides customers naturally through the space. Place popular products or sales areas at eye level and establish pathways leading to various sections, inspiring your customers to explore different departments and the diverse product categories in your store.
4: Consider the lighting 
Lighting plays a vital role in store design. Use various types of lighting, including ambient lighting, accent lighting, and task lighting, to create the right atmosphere in different areas of the store. Ambient lighting can set a generally pleasant mood, accent lighting can highlight products or displays, and task lighting can provide additional illumination for work areas like the cash register or fitting room.
5: Create zones and presentation areas 
When you look at available retail spaces, it's a good idea to consider how you want to divide the space. Segment the store into different zones based on product categories or themes. Create eye-catching presentations of various products. For instance, use wall displays to showcase your most popular or season-specific items. Organize the merchandise into sections and use display stands, shelves, or podiums to create visual highlights.
6: Utilize various colors and materials 
Whether you have a small store or a large retail space, colors and materials can influence the atmosphere in the shop. Choose colors and materials that align with your brand and target audience. For example, use warm wood materials to create a cozy atmosphere or go for streamlined glass and metal for a more modern look.
7: Consider comfort and convenience in your shop location
Ensure that your customers have a pleasant experience in the store. Provide comfortable seating areas, spacious fitting rooms, and easily accessible checkout areas. Opt for a comfortable temperature and air quality, and ensure easy access to changing rooms and restroom facilities.
8: Set the mood with music and scent 
Music and scent can also help in establishing the right ambiance in the store. Choose an appropriate sound environment and employ scent marketing to create a pleasant atmosphere that suits your target audience and product category. Opt for music genres and fragrances that support your brand and appeal to the senses of your customers.
9: Keep the store clean and organized 
A clean and organized store conveys a professional impression and makes it easier for customers to find what they're looking for. Avoid visible clutter and use planograms to ensure optimal product presentation and organization. Implement a strategy for regular tidying up, routine cleaning, and rules for space optimization.
10: Evaluate and adjust 
After opening your store, it's essential to evaluate and make ongoing adjustments. Analyze sales data and gather customer feedback to understand their experiences and expectations. Make the necessary adjustments to enhance the shopping experience and maximize sales.
Frequently asked questions