Workshop Setup: Optimize your industrial property with these steps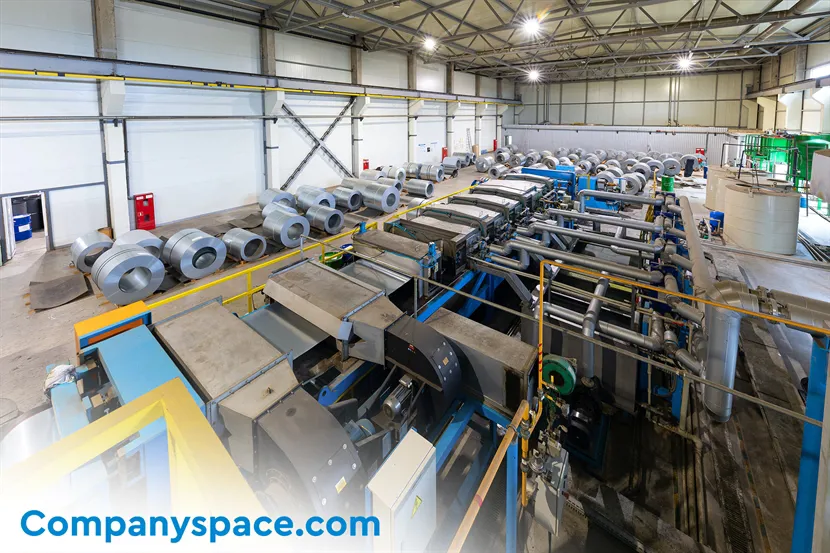 Creating a well-organized and functional workshop requires careful planning and consideration of both workflow and safety. Here is a catalog of ideas on how you can optimize your workshop through various design elements.
If you have not yet found a workshop for rent, you can read our guide: Renting an industrial property: How to rent a workshop space – The 8 most important steps. You can also directly search for your new workshop for rent on Companyspace.com - check for instance industrial property for rent in Europe, industrial property for rent in Denmark, industrial property for rent in Sweden, industrial property for rent in Norway, industrial property for rent in the Netherlands, and industrial property for rent in Germany.
1: Zoning of Work Areas
Divide the workshop into zones based on tasks. For example, you can have a tool zone, a workbench zone, a storage zone, etc. This makes it easier to find the necessary equipment and reduces time wastage.
2: Workbench 
Place a sturdy workbench centrally in the workshop. Ensure sufficient space around the bench to work freely. Install lighting above the bench to prevent shadows and improve visibility.
3: Storage Solutions for industrial properties
Integrate wall-mounted shelves, cabinets, and drawers to keep tools, materials, and consumables organized and within reach. Use labels to identify contents and facilitate retrieval.
4: Tool Wall 
Set up a tool wall with perforated panels or magnetic plates for hanging tools. This saves space and keeps the most frequently used tools easily accessible.
5: Flooring 
Choose a durable flooring that is easy to clean, such as epoxy or rubber, that protects the floor from spills and damages.
6: Electrical Installations 
Install adequate outlets and extension cords to avoid cable clutter. Consider wall-mounted sockets and ceiling-mounted outlets to keep the workspace clear.
7: Safety Measures
Implement clear safety procedures and ensure that necessary safety equipment like gloves, protective glasses, and ear protection are easily accessible. Position a fire extinguisher in a visible location.
8: Lighting 
Ensure optimal lighting by combining natural light from windows with artificial lighting such as LED fixtures or work lamps. Avoid sharp shadows to minimize eye strain.
9: Machine Setup 
Position larger machines in a manner that creates a natural workflow and allows safe operation. Consider ventilation or extraction systems to remove dust and harmful fumes.
10: Ergonomics 
Adjust work tables and chairs for a proper working posture to reduce strain and fatigue. Add mats at standing work areas to alleviate stress on feet and back.
11: Inspiration Wall 
Dedicate a wall or an area to sketches, measurements, and project plans. This keeps ideas visible and serves as a quick reference.
12: Workflow 
Consider how work processes flow through the workshop space. Arrange equipment and work areas in a manner that's natural concerning how tasks move through the space.
13: Future Expansion 
Bear in mind that your needs may change over time. Create a flexible setup that can be adjusted and expanded as required.
14: Cleanliness and Maintenance 
Implement regular cleaning and maintenance of equipment and areas. Maintain a dedicated space for cleaning supplies and equipment within reach.
15: Personal Touch 
Add personal details like posters, art, or tool collections to make the workshop your own inspiring space.
Frequently asked questions