How to rent a warehouse – The 8 most important steps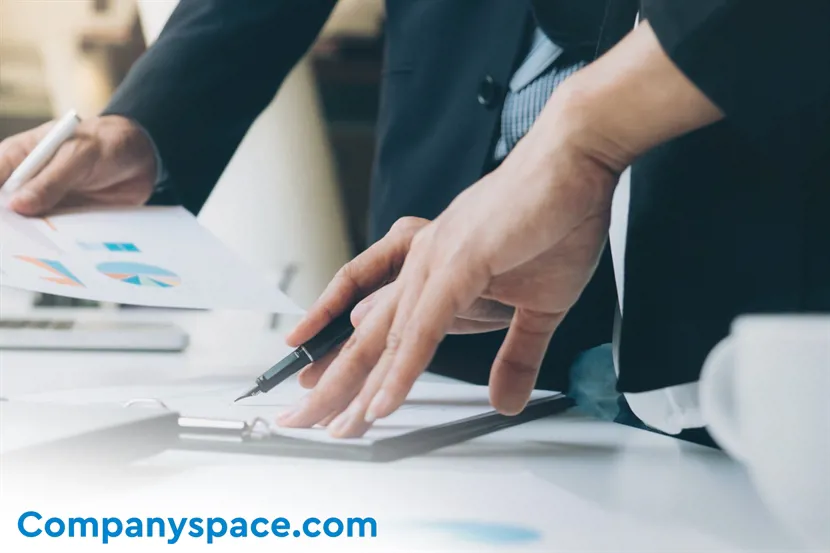 When you rent a warehouse, it's crucial that you follow a structured process to cover all the necessary bases. This ensures that you don't waste time and energy in your search. We have developed this guide for you, so you can navigate the process of renting a warehouse efficiently and confidently.
If instead you're looking to rent out a warehouse, you can follow this guide: Rent out your warehouse spaces in 10 simple steps.
Step 1: Find a warehouse for rent at the right location
Before diving into your search for a warehouse to rent, it's crucial to consider its location. Think about the following:
Where should the warehouse be located to be optimal in relation to your supply network and distribution? Should it be close to highways or other major transportation routes?
How should the road connections be to the warehouse? Should there be easy access for trucks and deliveries?
How much space is needed for parking, your own vehicles, and visitors?
If your business relies on international shipments, proximity to airports or ports might be an important factor.
Step 2: Define Your Needs and Desires for the Warehouse
Just as with an office, it's crucial to determine what your warehouse needs to provide. Consider the following questions:
How much storage space do you need? Assess your current and possible future needs.
Do you require special facilities like cold storage, freezers, or areas for hazardous goods?
Is there a need for additional features such as shelving storage, packing areas, or office spaces within the warehouse?
Step 3: Search for an  warehouse for rent
Once you've defined your needs and wishes, you can begin your search for the warehouse to rent. Use various methods such as:
Online portals: Websites like Companyspace.com can provide you with an overview of available commercial properties, including warehouses, in your area. You can filter your search by location, size, and facilities. For example, see warehouse for rent in Europe, warehouse for rent in Denmark, warehouse for rent in Sweden, warehouse for rent in Norway, warehouse for rent in The Netherlands, and warehouse for rent in Germany.
Real estate agents: Reach out to real estate agents with experience in industrial and commercial properties, as they might have insider knowledge about available warehouse spaces.
Step 4: Visit Potential Warehouse Spaces
Once you have a list of potential warehouse spaces, it's time to visit and evaluate them. Pay attention to the following during your visit:
Is the warehouse's size adequate for your needs? Also consider the layout of the warehouse and if it suits your storage processes.
Is the warehouse in good condition? Assess the state of the building.
Are there security measures in place, such as surveillance, access control, or fire protection?
Check the surroundings. Is the area safe, and is there sufficient space for truck traffic and parking?
Step 5: Negotiate the Warehouse Lease Contract
After finding the right warehouse, you need to negotiate the lease. Be meticulous about including details such as:
Rental price and payment terms.
Length of the lease and termination conditions.
Any additions or changes to the space's condition that you'd like made before moving in.
Responsibility for maintenance and repairs.
Step 6: Pay the Deposit and Sign the Contract
After successful negotiations, you should pay the agreed deposit and sign the lease contract. As with any contractual relationship, it's important to have a clear understanding of the terms before signing. Always remember to seek competent legal advice before entering into any contract.
Step 7: Adapt and Set Up the Warehouse
Once the contract is in place, you can begin to customize the warehouse to your needs. This can include setting up shelves, installing necessary equipment and safety measures, and establishing an optimal workflow. We've created this moving guide that you can use when relocating. You can learn more about setting up a warehouse in our guide: Design guide: Maximize your warehouse space with these 12 steps.
Step 8: Start using your new storage space
Finally, the day has come when you can commence your warehouse operations at your new address. Make sure everything is in place and functional so you can manage the daily operations of the warehouse.
Frequently asked questions