Checklist for moving to a new office space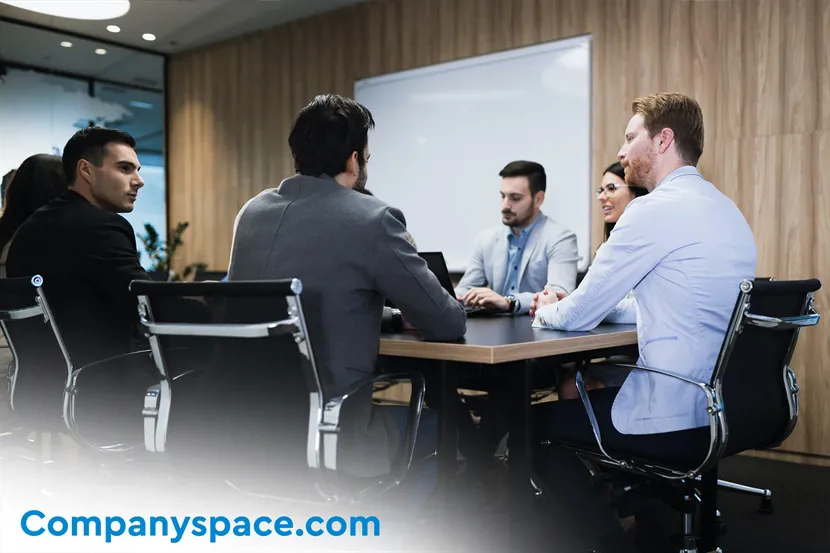 A successful relocation of your office space requires careful planning and execution. By following this optimized guide, you can ensure that your office move goes as smoothly as possible.
1: Find the ideal new location for your office space
The first step is to find the perfect location for your new office lease. Explore various options for office spaces in your area. Consider factors such as accessibility, proximity to your main stakeholders, and potential closeness to public transportation. This step is vital for the future success of your business. If you haven't already found your new office spaces, you can find office spaces via Companyspace.com - for instance, office space in Denmark, office space in Sweden, office space in Norway, office space in the Netherlands and office space in Germany. You can read more about how to rent an office in this guide: How to rent an office space – The 8 most important steps.
2: Inform all stakeholders about the office move
Ensure that you notify all your stakeholders about the upcoming move. This includes employees, customers, suppliers, and business partners. Update your company address on all relevant platforms, including your website, social media, and business registers. Clearly communicate why the move is taking place and how it will affect your stakeholders.
3: Start planning well in advance
Begin planning your office move early. Create a schedule for each phase of the process, including packing, transportation, and unpacking. Break down tasks into smaller steps to make them more manageable. The more structured your planning, the smoother the move will proceed.
4: Choose an experienced professional moving company
Working with a professional moving company is crucial for a successful office move. Look for companies with expertise in business relocation and positive customer reviews. Engage in thorough communication with the moving company to ensure they understand your specific needs and requirements.
5: Safe handling of equipment and sensitive data
Ensure that your IT team is involved in the planning to handle all technical aspects of the move. Sensitive data must be protected and secured throughout the process. Clearly label equipment and boxes so they are easy to identify and place correctly in the new office.
6: Carefully set up your new office lease
Before moving, draft a detailed plan for how you wish to set up the new office. Consider factors like workspaces, meeting rooms, and common areas. Also plan how you will position equipment and furniture to achieve optimal productivity and aesthetics. You can gain inspiration for the layout of your new office through this office setup guide that we have developed.
7: Prepare the infrastructure in the new office
Make sure that all installations, such as electricity, internet, and phone connections, are ready for use when you move in. This will minimize downtime and ensure that your operations can resume swiftly. Collaborate with relevant service providers to ensure a smooth transition.
8: Countdown to moving day
Review all the details and double-check the plan in the days leading up to the move. Make sure everything is ready in both the old and the new office. Communicate the moving plan to all employees so they know what is expected of them.
9: Effective leadership on moving day
On the actual moving day, you need to be an effective leader. Ensure that everyone knows their responsibilities and tasks. Be prepared to handle unforeseen challenges and adjust the plan as needed. A well-coordinated effort will ensure a smooth transition.
10: Unpacking and rebuilding
When you arrive at the new office, start unpacking the most crucial equipment and materials first. Prioritize functional areas like workstations and meeting rooms. This will help restore normal operations as quickly as possible.
11: Share the success with your stakeholders
After a successful move, share the news with your stakeholders. Use social media, company newsletters, and other channels to showcase the new office and invite customers, business partners, and employees to visit. This is an opportunity to celebrate and strengthen your connections.
Frequently asked questions