Office Space Trends: The Shift Towards Remote Work and its Effects on the Commercial Real Estate Market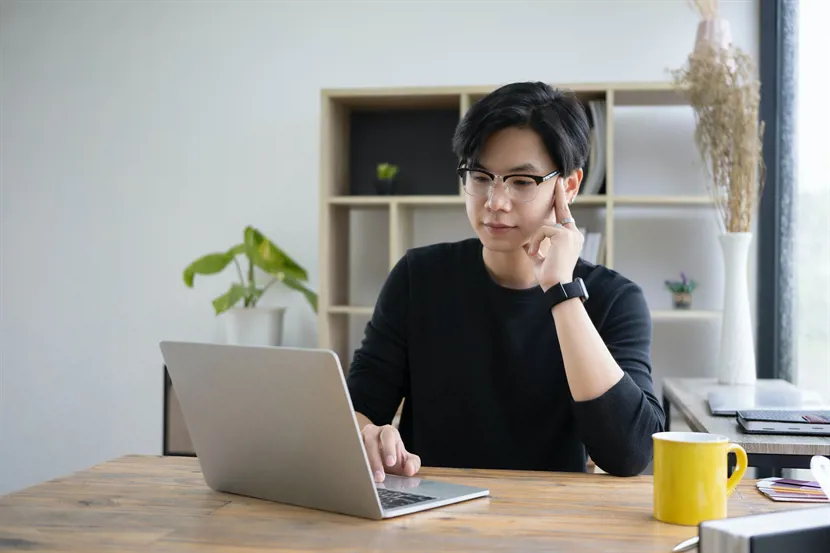 In recent years, there has been a remarkable transformation in the way we work, with a prominent trend towards remote work taking the spotlight. The COVID-19 pandemic has acted as a catalyst, compelling businesses to swiftly adapt to new operational methods. Consequently, the commercial real estate market, which previously thrived on the demand for traditional office spaces, has undergone significant changes. In this blog post, we will delve into the impact of remote work on the commercial real estate market and explore the emerging trends that are shaping the industry.
Pre-Covid Office Space Trends
Before the pandemic struck, the commercial real estate market buzzed with activity. Businesses actively sought out office spaces, considering them central hubs for their operations, fostering collaboration, and providing a physical presence for employees. Numerous factors, including team dynamics, client meetings, and the necessity for face-to-face collaboration, drove the demand for these spaces.
The Shift Towards Remote Work
The advent of the COVID-19 pandemic brought about a seismic shift in how businesses conducted their operations. To prioritize employee safety and maintain uninterrupted workflows, organizations rapidly embraced remote work. Remote work allowed employees to carry out their tasks from the comfort of their homes, leveraging technology to connect, collaborate, and fulfill their responsibilities.
Businesses swiftly adapted to the remote work environment by implementing an array of tools such as remote communication platforms, cloud-based systems, and project management software. This sudden transition presented both advantages and challenges. On one hand, employees relished increased flexibility, improved work-life balance, and reduced commuting time. On the other hand, businesses had to surmount obstacles such as ensuring effective communication, preserving team cohesion, and addressing potential concerns related to employee well-being and productivity.
How Remote Work is Reshaping Office Space Demand
As remote work gained widespread acceptance, the demand for traditional office spaces dwindled. Many companies recognized that they could efficiently operate without large physical footprints. Consequently, businesses began reevaluating their spatial requirements, gravitating towards smaller and more flexible office setups.
This shift in demand gave rise to alternative workspace options, such as co-working spaces and virtual offices. Co-working spaces provided businesses with opportunities to rent shared office spaces, thereby reducing costs and fostering networking opportunities with fellow professionals. On the other hand, virtual offices offered a prestigious business address and support services without the need for a physical office.
The Impact of Remote Work on the Commercial Real Estate Market
The diminished demand for office space has had a profound impact on the commercial real estate market. As vacancies surged, landlords found themselves compelled to adjust their strategies to attract tenants. Rental prices experienced softening in numerous areas, and developers of commercial real estate faced challenges in finding new occupants for their properties.
To adapt to the shifting market dynamics, commercial landlords have embarked on exploring creative solutions. Some have opted to repurpose office spaces, transforming them into mixed-use or residential properties. This adaptive reuse not only breathes new life into previously underutilized spaces but also helps address the growing demand for housing in urban areas.
Future Trends: The Hybrid Work Model and its Implications
Looking ahead, the hybrid work model is emerging as a potential solution to strike a balance between remote and traditional office work. This model combines the benefits of remote work, such as flexibility and reduced commuting, with the advantages of in-person collaboration and social interaction in a physical office setting. The hybrid work model is expected to shape the future of work, leading to a new set of spatial requirements for businesses.
The impact of the hybrid work model on the commercial real estate market remains to be seen. While it may reduce the overall demand for traditional office spaces, it could create a need for more flexible spaces that cater to the intermittent presence of employees. The market may witness an increased demand for shared spaces, collaborative areas, and amenities that support a hybrid work environment.
Case Studies
Several companies have already made the transition to fully remote work, providing invaluable insights into the future of work and its implications for commercial real estate. Examples include Buffer, a social media management company, and GitLab, a software development platform. These companies have successfully cultivated remote-first cultures, operating with distributed teams spanning the globe.
Furthermore, there are commercial landlords who have adeptly adapted to the changing market conditions by repurposing their properties. For instance, former office buildings in urban centers have been ingeniously transformed into mixed-use spaces, seamlessly blending residential, retail, and recreational components.
Conclusion
The shift towards remote work has left an indelible mark on the commercial real estate market. The diminished demand for traditional office spaces has necessitated a reevaluation of strategies by businesses and landlords alike. While challenges persist, the evolving landscape presents opportunities for innovation and adaptation.
As the hybrid work model gains traction, it will undoubtedly shape the future of work and exert its influence on the commercial real estate market. Flexibility, agility, and creative solutions will be key attributes for businesses and landlords navigating this transformative journey. While the era of the traditional office space may be fading, the need for adaptable and purposeful workspaces will endure, defining the new frontier of commercial real estate.