The Sustainability Revolution in Workspaces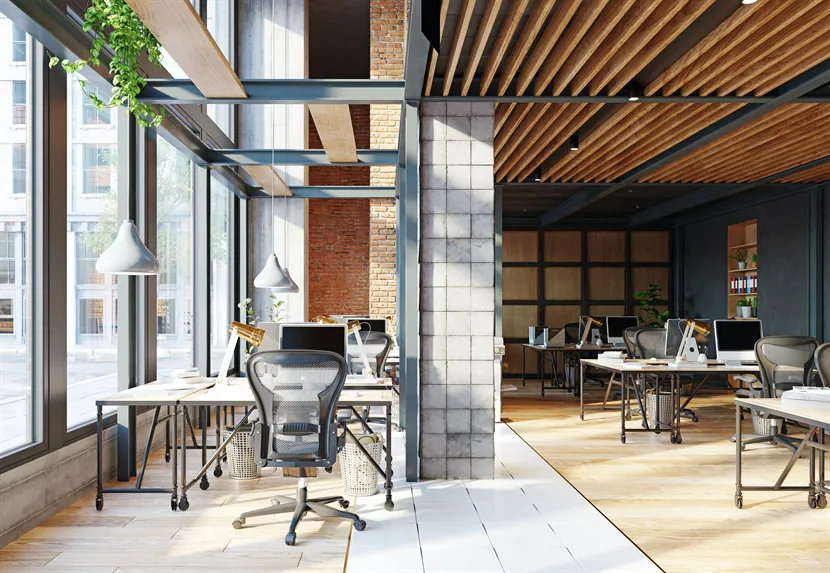 With rising concerns over climate change, society at large is increasingly concerned about sustainability, with workplaces being no exception. A significant shift is underway as the traditional 9-to-5 office model evolves towards more flexible, hybrid workspaces. This new approach, which combines working from a central HQ, local satellite spaces, and home, is not only more convenient for workers but also considerably reduces businesses' carbon footprint by cutting the need for commuting.
Embracing Flexible Workplaces
The adoption of flexible workplaces, such as coworking spaces, has led to a drastic reduction in empty desks. This has created substantial environmental benefits as an unused desk creates a tonne of CO2 each year, the equivalent of driving a car 6,000 miles. The advent of the hybrid model of work has also significantly reduced the energy consumption of buildings, which account for around 40% of societal energy use.
Furthermore, flexible workplaces are also leading to a shift in mindset towards more environmentally conscious behavior among employees. This is especially true for Gen Z workers, 55% of whom believe employers should take environmental and social responsibility seriously, with nearly half refusing to join a company lacking clear environmental and social goals.
Sustainability in Design and Construction
In addition to changes in working models, the focus on sustainability is also shaping the design and construction of workspaces. Architects are incorporating sustainable practices, such as repurposing existing buildings, sourcing renewable materials, and installing energy-efficient systems, into their designs.
Modern offices are increasingly featuring elements like solar protection glazing to minimize the need for artificial lighting and air conditioning, rainwater collection systems for garden watering, and renewable materials for construction. These green offices not only reduce their carbon footprint but also create an appealing environment for employees who appreciate working in a space that reflects their values.
In addition to being sustainable, these workspaces are being designed with an emphasis on beauty and comfort. For example, abundant natural light, high ceilings, indoor gardens, and elements like triple-coated solar control glass are being incorporated into workspace designs.
Technology's Role in Sustainability
The hybrid working model has also been a significant driver of sustainable technology innovation. Developments such as online meeting technology, light hybrid-friendly laptops, and the use of post-consumer recycled plastic in hardware production are all contributing to a more sustainable future. Companies are increasingly investing in ecologically thoughtful hardware, marking a shift towards more sustainable working practices.
As Environmental, Social, and Governance (ESG) principles become increasingly important in every business's strategy, more innovations like these will be needed. Companies are leveraging technology not just to create more efficient ways of working, but also to lessen their environmental impact.
The Green Commute
The hybrid work model also enables a reduction in commuting, one of the most significant contributors to a company's carbon footprint. The 'hub-and-spoke' model allows workers to attend meetings at the company HQ when necessary, but also provides the flexibility to work from a local space closer to home. This approach substantially reduces traffic on roads and in cities across the world, creating a significant positive environmental impact.
The Rise of the Sustainable Workplace
As sustainability becomes a top priority for companies and their employees, green workspaces are increasingly becoming the norm rather than the exception. The design and construction of workspaces are evolving to incorporate eco-friendly elements, while flexible working models are reducing commuting and encouraging efficient use of space. Additionally, the development and adoption of sustainable technology are paving the way for an environmentally responsible future.
With businesses playing a crucial role in tackling climate change, the rise of the sustainable workplace represents an essential step in the right direction. It is more than just a trend; it's a revolution that has the potential to make a significant impact on our planet's future. As we continue to prioritize sustainability in every aspect of our lives, the workplace will undoubtedly remain at the forefront of this crucial endeavor.