Understanding Commercial Lease Agreements: Essential Terms and Clauses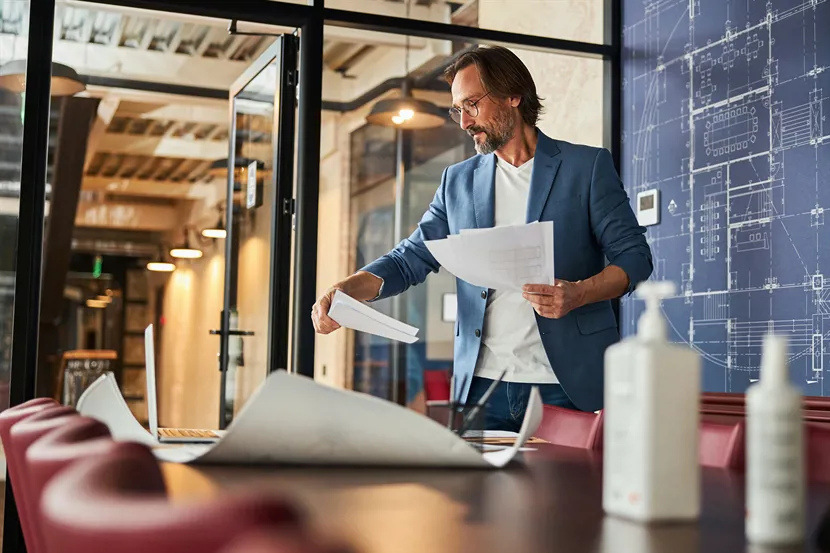 Commercial lease agreements serve as the bedrock for any business's real estate ventures, embodying legally binding contracts that establish terms and conditions governing a landlord's rental of commercial property to tenants. Grasping the intricacies of these agreements is crucial, ensuring a mutually beneficial and triumphant business relationship.
Fundamental Aspects of Commercial Lease Agreements
A commercial lease agreement delineates precise terms governing the lease, including duration, rent amount, permitted property usage, and maintenance responsibilities. These agreements are vital for safeguarding the interests of both parties involved, providing a framework for resolving potential disputes. Unlike residential leases, commercial leases are typically more intricate and customized to meet the distinctive requirements of businesses.
Essential Clauses in Commercial Lease Agreements
Lease Term and Renewal Options: Clearly specifies lease duration and provisions for extension or renewal.
Rent Amount, Increases, and Additional Charges: Explicitly defines rent structure, planned rent hikes, and additional costs like utilities, property taxes, or common area maintenance fees.
Property Usage: Outlines specific purposes for property utilization, ensuring alignment with tenant's business activities.
Maintenance, Repairs, and Alterations: Details responsibilities pertaining to property upkeep, repairs, and potential alterations or improvements.
Insurance Requirements: Establishes necessary insurance coverage and identifies parties responsible for obtaining and maintaining it.
Security Deposits: Specifies deposit amount and associated conditions, encompassing potential deductions or refunds.
Subletting and Assignment: Clarifies whether subletting premises or assigning the lease to another party is permitted.
Key Clauses in Commercial Lease Agreements
Default and Remedies Clause: Outlines repercussions and available remedies in the event of non-fulfillment of obligations by either party.
Termination Clause: Specifies conditions under which the lease may be prematurely terminated before the expiration date.
Force Majeure Clause: Addresses unforeseen circumstances that impede fulfillment of lease obligations, such as natural disasters or government actions.
Indemnity Clause: Allocates responsibility for losses, damages, or liabilities arising from tenant's use of the property.
Co-tenancy Clause: Relates to shared spaces or shopping centers, defining conditions under which the lease may be terminated if certain anchor tenants or essential businesses cease operations.
Right of First Refusal Clause: Provides the tenant with priority for leasing additional space within the property should it become available.
Navigating Complex
Provisions Understanding specific clauses within commercial lease agreements can prove challenging. Here are a few examples:
Triple Net Lease: This arrangement necessitates the tenant not only paying base rent but also covering additional expenses like property taxes, insurance, and maintenance costs.
Rent Escalation Clause: Governs rent increase over the lease term, typically based on fixed increments, cost of living adjustments, or direct expenses incurred by the landlord.
Percentage Rent Clause: Applicable to retail businesses, it mandates the tenant to pay a percentage of their gross sales as rent, in addition to the base rent.
Negotiating a Commercial Lease Agreement
To secure favorable terms, tenants should employ effective negotiation strategies. Collaborating with specialized attorneys and brokers in commercial real estate can provide valuable expertise and representation. Key areas open for negotiation often include rent amount, lease term, and property improvements.
Legal Considerations in Commercial Leasing
Understanding obligations and rights bestowed by the lease is paramount. Commercial leases are subject to specific laws and regulations that may vary depending on the jurisdiction. Acquainting oneself with these legal requirements mitigates potential disputes and ensures compliance.
The Importance of Carefully Reviewing Commercial Lease Agreements
Thoroughly reviewing a commercial lease agreement before signing is critical. Conducting due diligence empowers tenants to fully comprehend their obligations, rights, and potential risks associated with the lease. Neglecting a meticulous review can lead to unfavorable terms, unforeseen expenses, or legal disputes in the future.
Conclusion
Commercial lease agreements assume a pivotal role in establishing and sustaining successful business operations. Tenants must allocate time to comprehend the terms and conditions outlined within these agreements to safeguard their interests and avoid potential pitfalls. By navigating the complexities of commercial lease agreements diligently and seeking professional guidance when necessary, tenants can lay a solid foundation for their business endeavors.